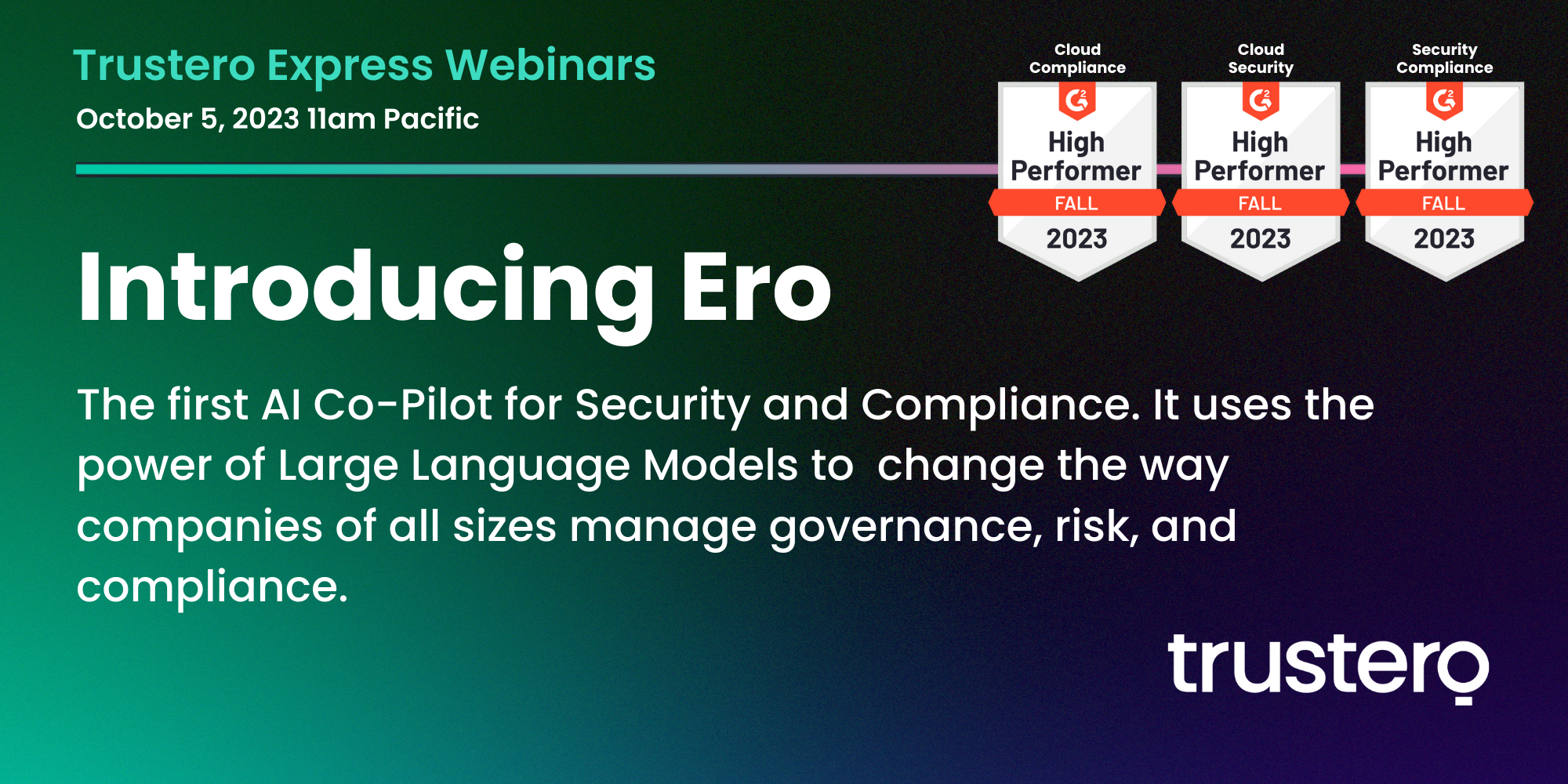 Trustero Webinars: Introducing Ero, the first AI Co-Pilot for Compliance
This week, we launched Ero, the AI Co-Pilot we have been working on for two years. Ero uses powerful AI trained in compliance and security to perform a complete digital audit of an organization's environment before a SOC 2 audit begins.
GRC Teams and Leaders: Ero will infuse powerful AI into your GRC program, greatly streamlining compliance and freeing up team members for strategic work.
Founders and CEOs: You do not jump out of bed thinking about compliance. Ero does (it also never goes to bed). And, it will get you to certification quickly with minimal hassle. Come see how.
In this webinar, we'll show you how Trustero used Ero to scan our environment, identify gaps, and get tailored guidance to close them quickly on the way to our 2023 SOC 2 audit.
Register for the Live Webinar