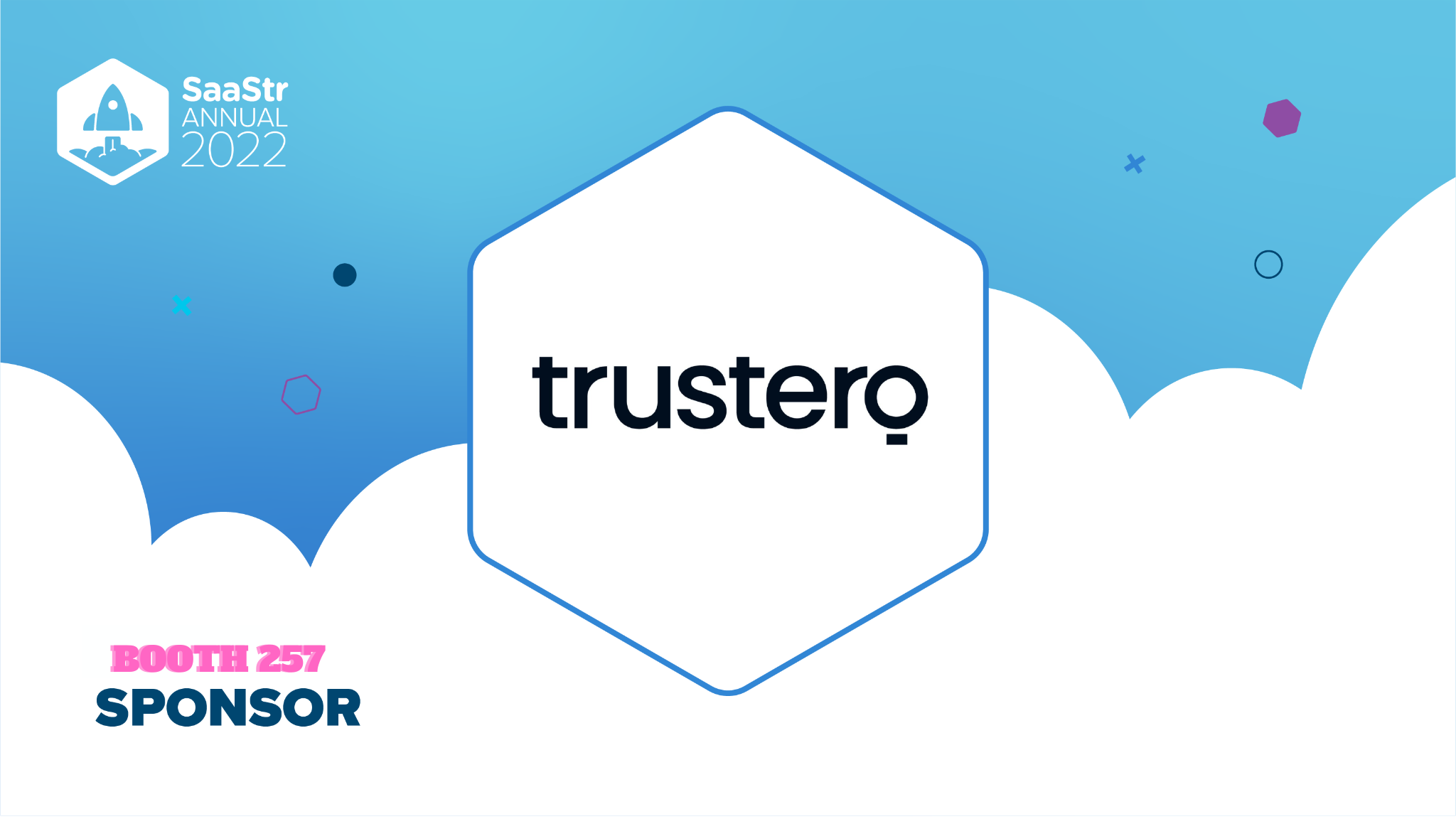 Come See Trustero at SaaStr Annual 2022!
Team Trustero is thrilled to announce that Trustero will be at SaaStr Annual 2022 in Booth 257, September 13-15. And we will be announcing some important new features and programs at the show.
We officially launched Trustero Compliance as a Service publicly in March. From the beginning, our goals have been clear. We want to make SOC 2 compliance faster and easier for users and their auditors. And we want to enable users to achieve and sustain continuous compliance. Because we believe SOC 2 compliance is a floor, not a ceiling. Continuous compliance not only eases and speeds future audits. It creates opportunities for users to solidify and improve multiple core business processes and operations, from IT to HR and beyond.
This will be Trustero's first trade show since the company's official launch. In that time, the Trustero team has been working constantly to build upon the initial strengths of our flagship offering. We've gathered input from auditors, customers, and prospects, and used it to drive multiple refinements and improvements. And based on feedback from those who have seen what we've done, we are delivering on those initial goals, even as we expand our focus beyond SOC 2 compliance.
Come by. Meet the Trustero team. Check out the news we're announcing at the show (including a special offer just for startups). And see how Trustero Compliance as a Service can get your company compliant with SOC 2 quickly and without headaches – and keep you that way.
If your SaaStr dance card's filling up and you want to schedule time with Team Trustero, just click this link. And if you can't make it to the show but still want to know more about what we've been up to lately, click here to arrange an introductory conversation or a demo. We look forward to seeing you at the show or hearing from you soon!